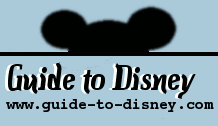 The Twilight Zone Tower of Terror

Type:
Drop
Park:
Disney's Hollywood Studios
Location:
Sunset Boulevard
Restrictions:
Height Requirement: 40" (102 cm) or taller
When To Go:
First thing in the morning or before the park closes
Duration:
10 Minutes
Opened:
July 1994
Where To Sit:
At the front
Type of Restraint:
Lap Bar
Number of Seats:
Between 20 and 24 people per elevator

HISTORY:

Disney Imagineers capture the unexpected of the Twilight Zone as visitors are transported back in time to the late 1930's when an unexpected thunder storm and lightning strike turn a normal elevator/lift ride into a scary experience.

LOCATION:

On Sunset Boulevard at Disney's Hollywood Studios. From the Entrance continue down Hollywood Boulevard towards the Mickey Ears and Hat. Turn right onto Sunset Boulevard, which is the first main path. Continue along until you see the tall tower at the end of the blvd.

ATTRACTION EXPERIENCE:

Visitors enter the hotel lobby and are really transported back in time. The story behind the mysterious hotel is explained and then visitors are offered a trip in a lift, but if the screams and darkness start to make you think that you are about to expience the drop of your life, think again. Next you will find yourself in the boiler room and again waiting ... this time for the real thing. After boarding, get seated and secure loose items. First it is a little winding trip around the hotel, going up and around, till you finially realise you are at the top and about to go down! When the ride first opened, there was one drop, but now there is more than one in a random sequence, which is completely unknown to a soul. Go up and down, up and down. No ride will be the same, so you might need to ride it again just to be sure you got the best of it.