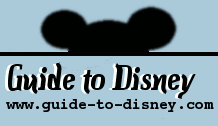 Monday, September 25, 2023
Disney's Hollywood Studios' Star Wars Weekend

Star Wars Weekends is an annual special event at Disney's Hollywood Studios theme park that celebrates the legendary Star Wars Saga and the animated television series, Star Wars: The Clone Wars. On Friday, Saturday and Sunday of each weekend, you can join celebrities and characters for special shows, panels, presentations and more!

Remember that Disney's Hollywood Studios theme park admission is required. Availability is limited for some events, which may be cancelled at any time.

The Return of Star Tours

Blast into the universe of Star Wars like never before in 3D! Star Tours The Adventures Continue takes Jedi from Tatooine to Coruscant and beyond. There are several possible missions, you never know where the Force may take you.

Autographs and Celebrities

There are many photo opportunities and encounters with the many Star Wars characters from the entire saga. Darth Vader, Darth Maul, Greedo, Chewbacca, and many more heroes, bounty hunters, droids and villains.

Have a memento signed by a Star Wars celebrities attending the event! One autograph per guest. A Disney's FASTPASS ensures your place in line at the celebrity autograph kiosk outside the front gate entrance. Grab a FASTPASS before the park opens, as quantities are extremely limited and are issued on a first come, first served basis. Once FASTPASS tickets have been distributed, stand-by tickets may be issued, although stand-by tickets do not guarantee an autograph.

Please note that each Guest must be present to receive a FASTPASS. Guests may not get a FASTPASS for other members of their party, nor may Guests save a place in any FASTPASS line for other party members.

Hyperspace Hoopla!

At the end of each day, let loose with music, comedy and dancing at the Hyperspace Hoopla! Join with the Ewoks, Wookiees, stormtroopers, Jawas and otherworldly creatures, young Jedi and their parents would be wise to have their cameras ready.

Jedi Training Academy

Kids under 12 can hone their lightsaber skills and prepare to do battle with Darth Vader himself at the Jedi Training Academy. Children who want to be in the Jedi Training Academy cannot sign up in advance as this is a regular attraction. Show up early for the show time and stand at the right side of the stage. Make sure your kids are right up front and very keen. Jumping up and down, arms waving, etc to be noticed.

In the Padawan Mind Challenge, they can test their wits before the Jedi Council.