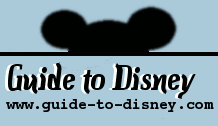 The Land Kidcot Fun Stop

Park:
Epcot
Location:
The Land
When To Go:
Anytime
Duration:
As long as you like
Photo/Video Restrictions:

DETAILS:

Kids enjoy colouring a land themed cutout to add to their collection. There are kidcot stops all over Future World and the World Showcase. It is a great winner for kids of all ages, looking for a free souvenir of their visit.

LOCATION:

In the Land at Disney Epcot. From the entrance walk under the ball of Spaceship Earth and continue to the fountain. Turn right and continue under the building of innoventions till you reach the Land straight ahead.

Once inside the building turn left and continue down the ramp till you see the attraction straight ahead.