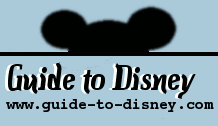 Saturday, September 30, 2023
World Showcase

Canada
A large chateau towers over a small native indian village. Below the mountains a beautiful garden lies quietly. It offers a relaxing retreat with paved paths, trees and flowers.
China
In the mist lurks a colourful dragon. Soon acrobats appear ... and as the sky clears the wonders of China are revealed past the Gate of the Golden Sun.
Frence
The delights of Paris await, complete with fine food and shopping. The market place garden sets the scene below towering French Architecture.
Germany
Festivals of Fun await you in a German village setting. Stroll through an area of local beauty with so many smells, sights and tastes.
Italy
Marking the entrance is the bell tower of St Mark's Square. The unique archicture is similar to that of the famour city of Venice.
Japan
A bright red object marks the distant land of Japan; and as you pass near the Torii Gate you will notice how different the vegitation has become as well as the archetecture. From a Japanese shrine to a rock garden nothing is too big nor too small to be reflected upon.
Mexico
A large pyramid rises high near an area of thick tree vegitation. Inside a long and rich history is explored in detail. Experience the wonder of Mexico from past to present!
Morocco
Climbing high up into the sky is a remarkable prayer tower. Below a unique market place with hidden nooks and amazing finds.
Norway
Experience the wonders of Scandinavia. Catch sight of the Viking ship and you will know you are near and once you are past the wooden church a wonderful land awaits you.
United Kingdom
Just past the red phone box lies the land of Fish and Chips! Well perhaps there is more to the UK than that, but if you want to find out ask at the local pub.
USA
Can you hear the "Voice of Liberty" or the Fife and Drums of the Corp? If you can then you have just entered the Amercan Adventure! Complete with Concert Theatre and Colonial style architecture.