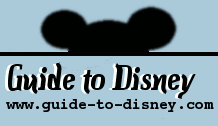 Tangierine Cafe

Disney Dining Plan:
No
Park:
Epcot
Location:
Morocco
Cuisine:
Moroccan
Menu Items:
Sandwiches, vegetarian platters and desserts.
Dining Type:
Counter Service - Full Meals

Meal Options:
Dinner, Lunch, Snack
Prices:
Under US$14 per person

Food/Dining/Restaurant Details

Try out this open air cafe in the land of Morocco. It offers a range of light dishes for a perfect meal.

Location Directions

In Morocco at Disney Epcot. From the entrance pass under Spaceship Earth and continue past the fountain till you reach the lake. Turn right and continue pass Canada, United Kingdom, and France till you have reached this section.