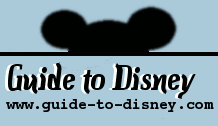 Thursday, November 30, 2023
Gallery of Arts and History

Type:
Exhibition
Park:
Epcot
Location:
Morocco
When To Go:
Anytime
Duration:
As long as you like
Photo/Video Restrictions:

HISTORY:

This gallery captures the heart of Morocco with artifacts from the past. The Mosaic art is a balance of geometry and philosophy and covers the walls and ceiling. Maalems (Morrocan artisans) traveled to Epcot to recreate the wonderfully unique style of tiled art. The building itself features stained glass doors and lamps with sculpted ceiling decorations.

The display of items includes ceramic pottery, crafted jewelry, ancient musical instruments, and a few more surprises.

LOCATION:

In Morocco at Disney Epcot. From the entrance pass under Spaceship Earth and continue past the fountain till you reach the lake. Turn right and continue pass Canada, United Kingdom, and France till you have reached this section. When you enter the section the house will be on the left side near the fountain.

ATTRACTION EXPERIENCE:

This well hidden musuem looks part of the scene, but when you open the doors you are transported back in time. The ornate tiled walls and floor echo all sounds with a deep tapping. Displays of glass are scattered around the room. Each with a unique view into Moroccan history. The air condition is wonderful, but there is no where to sit. Great little museum overall.