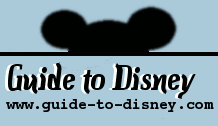 Saturday, September 30, 2023
Restaurant Marrakesh

Disney Dining Plan:
No
Park:
Epcot
Location:
Morocco
Cuisine:
Moroccan
Menu Items:
Roast lamb, chicken or veggie shish kebab, couscous, brochette of chicken.
Dining Type:
Disney Special and Unique Dining Resturant
Meal Options:
Dinner, Lunch: A la carte
Prices:
US$15 - US$29 per person

Food/Dining/Restaurant Details

Hidding away at the back of Morocco is this traditional resturant. Experience dinner at a Sultan's palace complete with belly dancing entertainment.

Location Directions

In Morocco at Disney Epcot. From the entrance pass under Spaceship Earth and continue past the fountain till you reach the lake. Turn right and continue pass Canada, United Kingdom, and France till you have reached this section.