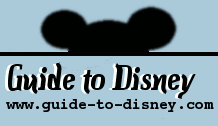 Restaurant Marrakesh Entertainment

Type:
Show
Park:
Epcot
Location:
Morocco
When To Go:
See Show Times
Photo/Video Restrictions:

Entertainment Details

The sounds of Morocco come alive with exotic belly dancing. Enjoy a delicious local meal while a dancer moves gracefully around the room and past tables.

Location Directions

In Morocco at Disney Epcot. From the entrance pass under Spaceship Earth and continue past the fountain till you reach the lake. Turn right and continue pass Canada, United Kingdom, and France till you have reached this section.