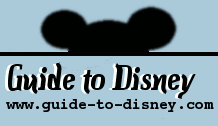 Morocco Character Greet

Park:
Epcot
Location:
Morocco
Type:
Dedicated Themed Location
Characters:
Aladdin and Jasmine
Photo/Video Restrictions:

CHARACTERS:

LOCATION:

In Morocco at Disney Epcot. From the entrance pass under Spaceship Earth and continue past the fountain till you reach the lake. Turn right and continue pass Canada, United Kingdom, and France till you have reached this section.

GREET EXPERIENCE:

Meet all your favourite Disney Charaters from the film Aladdin and have your photo taken in a setting from which could be straight out of the cartoon.