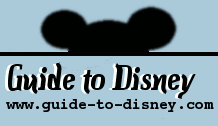 Saturday, September 30, 2023
Rose and Crown Pub

Disney Dining Plan:
No
Park:
Epcot
Location:
United Kingdom
Cuisine:
British
Dining Type:
Special and Unique Dining Resturant
Meal Options:
Dinner, Lunch: A la carte
Prices:
US$15 -US$29 per person

Food/Dining/Restaurant Details

Enjoy a glass of Bass Ale or Guinness Stout along with your meal at this old Elizabethan styled pub on the outside and victorian styled inside. The motto for the Rose and Crown Pub is "Otium Cum Dignitate", which means "Leisure with Dignity".

Location Directions

In the United Kingdom of the World Showcase at Disney Epcot. From the entrance pass the large ball of Spaceship Earth and the Fountain till you reach the lagoon of the World Showcase. Turn right and pass Canada, the next section is the United Kingdom.