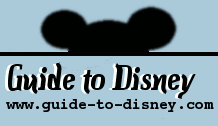 Saturday, September 30, 2023
The Hat Lady

Type:
Show
Park:
Epcot
Location:
United Kingdom
When To Go:
See Show Times
Photo/Video Restrictions:

Entertainment Details

Storyteller and singer from London entertains punters at the Rose and Crown pub with funny and welcoming show. Sing along to unforgettable standards from the Great American Songbook as well as memorable show tunes from the Great White Way. This show was previously known as "Pam Brody".

Location Directions

In the United Kingdom of the World Showcase at Disney Epcot. From the entrance pass the large ball of Spaceship Earth and the Fountain till you reach the lagoon of the World Showcase. Turn right and pass Canada, the next section is the United Kingdom.