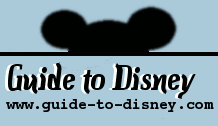 Saturday, September 30, 2023
The British Revolution

Type:
Music Show
Park:
Epcot
Location:
United Kingdom
Special Hours:
Normal Showtimes
3pm, 4.30pm, 6pm, 7pm, 8pm
Duration:
10 Minutes
Photo/Video Restrictions:

Entertainment Details

Rock with the best of British pop as four piece band pay tribute to some of the hits from across the Atlantic. With famed British tunes from the 60s through to the 80s. The music will include: The Beatles, The Clash, David Bowie, Led Zeppelin, Pink Floyd, The Police, The Rolling Stones, and The Who. So sit back and enjoy! (This show was previously known as The British Invasion.)

Location Directions

In the United Kingdom of the World Showcase at Disney Epcot. From the entrance pass the large ball of Spaceship Earth and the Fountain till you reach the lagoon of the World Showcase. Turn right and pass Canada, the next section is the United Kingdom.