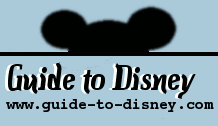 World Showcase Players

Type:
Show
Park:
Epcot
Location:
United Kingdom
Special Hours:
11:30, 12:30, 1:30, 4:00, 5:00
Times may be changed
Duration:
30 Minutes
Photo/Video Restrictions:

Entertainment Details

Go back to the time of merry old England as performers inspire and amaze with comical tails of Arthur's Quest for the Holy Grail. Every show is different as the crowd of spectators get pulled into the production. The streets come alive ... with the sound of laughter!

Location Directions

In the United Kingdom of the World Showcase at Disney Epcot. From the entrance pass the large ball of Spaceship Earth and the Fountain till you reach the lagoon of the World Showcase. Turn right and pass Canada, the next section is the United Kingdom.