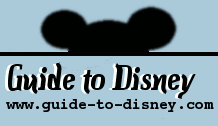 United Kingdom Character Greet

Park:
Epcot
Location:
United Kingdom
Characters:
Alice, Mary Poppins, Winnie the Pooh, Tigger, Piglet, Rabbit and Eeyore

Photo/Video Restrictions:

CHARACTERS:

Alice
Mary Poppins
Winnie the Pooh
Tigger
Piglet
Rabbit
Eeyore

LOCATION:

From the entrance pass Spaceship Earth and the fountain straight ahead to the lake. Turn right and continue past Canada and onto the United Kingdom section of the World Showcase at Disney Epcot.

GREET EXPERIENCE:

Meet all your favourite Disney Charaters from classic cartoons. You can have your photo taken outside in the gardens or along the pathway. There is also a dedicated inside area, just off the toy shop. With a backdrop of an old English Country Library, complete with large high back chairs.