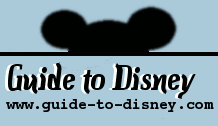 Monday, September 25, 2023
Mariachi Cobre

Type:
Live Show
Park:
Epcot
Location:
Mexico
Photo/Video Restrictions:

Entertainment Details

Discover the sounds of Mexico, either under the stars or against the Mayan pyramid backdrop outside the Mexican Pavilion. Enjoy the heritage of the Mexican people through the spirit of song and live music.

Location Directions

In Mexico at the World Showcase in Epcot. From the entrance continue past Spaceship Earth and straight through to the World Showcase, turn left and continue along the path till you reach the pyramid. Up the steps through the entrance and along to the main shopping area inside. The entertainment is of just left of the restaurant entrance.