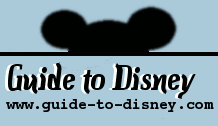 Saturday, September 30, 2023
Mexican Folk Art Gallery

Type:
Exhibition
Park:
Epcot
Location:
Mexico
When To Go:
Anytime
Duration:
As long as you like
Photo/Video Restrictions:

HISTORY:

A brief introduction to Mexican culture and history. Each display has a sign board to explain the meaning of the scene.

LOCATION:

In Mexico at the World Showcase in Epcot. From the entrance continue past Spaceship Earth and straight through to the World Showcase, turn left and continue along the path till you reach the pyramid. Up the steps through the entrance and you are in the gallery.

ATTRACTION EXPERIENCE:

Often missed as this small gallery is part of the walkway to the main Mexican shopping, dining and ride. At the center of the gallery is a small stand where visitors can buy items relating to the displays which surround in cases embedded into the walls.