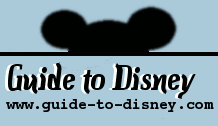 Gran Fiesta Tour Starring The Three Caballeros

Type:
Boat ride
Park:
Epcot
Location:
Mexico
When To Go:
Anytime
Where To Sit:
In the Front
Type of Restraint:
No Restraint
Photo/Video Restrictions:

HISTORY:

Previously known as El Rio Del Tiempo or the River of Time. Explore the history Mexico, past and present with the Three Caballeros as your guides. Donald is the star and he is a very keen tourist in Mexico, trying out many of the water sports, shopping and sites. Will his friends find him in time for the big fiesta?

LOCATION:

In Mexico at the World Showcase in Epcot. From the entrance continue past Spaceship Earth and straight through to the World Showcase, turn left and continue along the path till you reach the pyramid. Up the steps through the entrance and along to the main shopping area inside. This attraction is on the left of the restaurant.

ATTRACTION EXPERIENCE:

A boat ride though Mexico, starting at the beginning of civilzation and going through to the modern cities. A relaxing ride with projection screen clips of Mexico and of course Donald and friends. Join the song and dance with dolls in a set similar to "It's a Small World" at Disney Magic Kingdom. A popular ride with small children, this often overlooked ride rarely has a wait, even after its revamp.