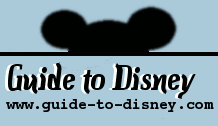 Casa Mexicana

Type:
Exhibit Museum
Park:
Epcot
Location:
Mexico
When To Go:
Anytime
Duration:
As long as you like
Photo/Video Restrictions:

HISTORY:

This attraction use to be a tour like exhibit of a Mexican house, but that part of the attraction, though visable is no longer running as it once did. Now mainly used to house the Kidcot Fun Stop and Saludos Mexico, which is an electronic postcard point (FREE).

LOCATION:

In Mexico at the World Showcase in Epcot. From the entrance continue past Spaceship Earth and straight through to the World Showcase, turn left and continue along the path till you reach the pyramid. Up the steps through the entrance and along to the main shopping area inside. This attraction is on the left just beyond the stairs to the shopping square.

ATTRACTION EXPERIENCE:

A pretty cool house, too bad they do not still allow people to go upstairs and sit. The Kidcot area needs more seating for adults. The Postcard point is amusing and rarely busy!