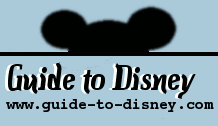 Mexican Kidcot Fun Stop

Park:
Epcot
Location:
Mexico
When To Go:
Anytime
Duration:
As long as you like
Presented By:
FamilyFun
Photo/Video Restrictions:

DETAILS:

In each country of the World Showcase kids can colour a mask or if they already have a mask they can colour a new cutout to colour as well as a stamp on the wooden stick. They also can have a little message written on the mask in the local lingo. The Kidkot Fun Stops are run by natives and can offer interesting insight for older children with questions about far off countries.

LOCATION:

In Mexico at the World Showcase in Epcot. From the entrance continue past Spaceship Earth and straight through to the World Showcase, turn left and continue along the path till you reach the pyramid. Up the steps through the entrance and along to the main shopping area inside. The Kidcot Fun Stop is off the main shopping area on the left.