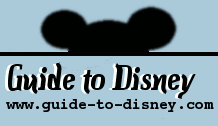 La Cava del Tequila

Disney Dining Plan:
No
Park:
Epcot
Location:
Mexico
Cuisine:
Mexican
Menu Items:
Tequila, margaritas and tapas.
Opening Hours:
12pm till park closure
Prices:
$8 - $50

Food/Dining/Restaurant Details

The heritage and tradition of tequila-making from Mexico unfolds for guests at this exciting new venue in Mexico. La Cava del Tequila beckons guests with more than 70 types of authentic tequila, ranging from the simplest to the rarest of them all, aged to perfection and made from the finest distilled spirits from the agave plant. Tequilas range in price from $8 to $50 for a specialty tequila.

Amid warm décor, art work and original artifacts all celebrating the Mexican heritage, a 'Tequila Ambassador' is on hand to educate guests on the history of tequila-making. Also on the drink menu: Exotic and uniquely blended margaritas, introducing a variety of flavored salts, spices and tropical fresh fruits masterfully prepared by experienced mixologists. A variety of quick tastes, tapas style, will be available, including freshly made guacamole and ceviche as well as mahi mahi tostadas with diced mango and avocado and blue crab tostados with chipotle mayo and Valentina sauce.

Location Directions

In Mexico at the World Showcase in Epcot. From the entrance continue past Spaceship Earth and straight through to the World Showcase, turn left and continue along the path till you reach the pyramid. Up the steps and into the building, pass through to the shopping area. This bar is located at the far end of the shopping area next to the restaurant.