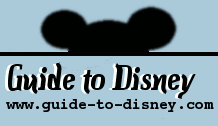 El Rio Del Tiempo

Type:
Boat ride
Park:
Epcot
Location:
Mexico
When To Go:
Anytime
Duration:
6 Minutes
Where To Sit:
At the front
Type of Restraint:
No Restraint
Photo/Video Restrictions:

HISTORY:

Take a boat ride along the "River of Time". Explore the history of Mexico through with song, dance, film and audio animatronic. Relax and enjoy the journey.

LOCATION:

In Mexico at the World Showcase in Epcot. From the entrance continue past Spaceship Earth and straight through to the World Showcase, turn left and continue along the path till you reach the pyramid. Up the steps through the entrance and along to the main shopping area inside. This attraction is on the left of the restaurant.

ATTRACTION EXPERIENCE:

A boat ride though Mexico, starting at the beginning of civilzation and going through to the modern cities. Join the song and dance with dolls in a set similar to "It's a Small World" at Disney Magic Kingdom. At the end of the ride is a party outside in the dark with fireworks and festive dancing. A popular ride with small children, this often overlooked ride rarely has a wait.

Note

This ride was closed in Jan 2007 revamped and renamed to Gran Fiesta Tour with the Three Caballeros. It opened again in April 2007.