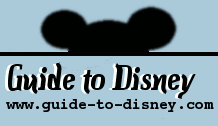 Monday, September 25, 2023
Akershus Royal Banquet Hall

Disney Dining Plan:
No
Park:
Epcot
Location:
Norway
Cuisine:
Norwegian
Dining Type:
Breakfast: American Style Character Dining Resturant
Lunch, Dinner: Family Dining Resturant
Meal Options:
Breakfast, Lunch, Dinner
Opening Hours:
Princess Storybook Dining
8:30am-10.35am
11:20am-2.55pm
4:20pm-8:30pm
Prices:
Under US$14 per person

Food/Dining/Restaurant Details

For breakfast join in a feast fit of a king ... or at least a princess. character dining in a fairytale like Norwegian castle.

Lunch and Dinner offers a range of Norwegian specialties. Try out a range of foods from the buffet or buy la carte!

Location Directions

In Norway of the World Showcase at Disney Epcot. From the entrance pass the large ball of Spaceship Earth and continue on to the World Showcase which surrounds the lagoon. Follow the path left around the lagoon till you reach the second section, which is Norway. This restaurant is located on the right edge of the section.