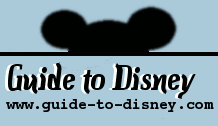 Monday, September 25, 2023
Stave Church

Type:
Exhibition Museum
Park:
Epcot
Location:
Norway
When To Go:
Anytime
Duration:
As long as you like
Photo/Video Restrictions:

HISTORY:

Learn more about the Norway through a unique exhibition, "The Vikings: Conquerors of the Seas" located in the Gol Stave Church Gallery.

In Norway's Gol Stave Church Gallery, the ancient world of the Vikings is brought to life through a rare collection of Viking artifacts, including some that date back more than 1,000 years. This special exhibit also includes vignettes depicting three Norwegian Viking leaders: Erik the Red, King Olaf and Rögnvald the Raider, as well as a detailed scale model of the 9th century Viking ship, Oseberg. All these provide a glimpse into Viking culture and the individuals who helped shape its history.

The Vikings: Conquerors of the Seas is held within a small reproduction of a Stave Church, where guests may experience the history and legend of these seafaring Scandinavian warriors, ship builders and explorers, while viewing swords, arrow points, and other significant artifacts found in Norwegian archaeological sites.

LOCATION:

In Norway of the World Showcase at Disney Epcot. From the entrance pass the large ball of Spaceship Earth and continue on to the World Showcase which surrounds the lagoon. Follow the path left around the lagoon till you reach the second section, which is Norway. This building is on the left edge of the section.

ATTRACTION EXPERIENCE:

A very small, but architectually interesting building. The bold wooden structure, which stands out in the Norway section is the Stave Church. It houses a collection of Norse artifacts inside.