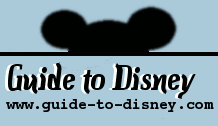 Monday, September 25, 2023
Maelstrom

Type:
Water Flume
Park:
Epcot
Location:
Norway
When To Go:
Early Morning or Later in the Day
Duration:
14 Minutes (Includes film)
Where To Sit:
The Front!
Type of Restraint:
No Restraint
Number of Seats:
12 - 15 people per boat (4 rows, 3 adults per row) - Theater seats about 200
Photo/Video Restrictions:

HISTORY:

Travel from the present back through the mists of time, where vikings ruled the world and monsters ruled the sea. Ride on a large Norse style sailing boat where you will meet trolls, be sprayed with mist and might just go over a falls. An adventure not to be missed.

LOCATION:

In Norway of the World Showcase at Disney Epcot. From the entrance pass the large ball of Spaceship Earth and continue on to the World Showcase which surrounds the lagoon. Follow the path left around the lagoon till you reach the second section, which is Norway. This attraction is located at the far end of the area.

ATTRACTION EXPERIENCE:

This a very popular ride in Epcot. Often missed by first timers to the park. Board a viking boat and travel through time on the waters of Scandinavia. Visitors will climb up and up and then be drop down, nearly go over a waterfall, and get caught in a storm with wild waters. Of course, there will also be some scary creatures along the way!

There is a lot more to this ride then one might expect and if you want a mild thrill, do not miss it. After the ride there is a wait for the film. Visitors do not have to stay for the film, they can pass straight through to the exit. There is padded seating for about 200 people. The film is only about 5 minutes and shows scenes of Norway (film not been updated since the section opened); its people and culture. There are some loud bangs and crashes during the film, which may frighten small children.