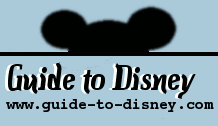 Saturday, September 30, 2023
Kringla Bakeri og Kafe

Disney Dining Plan:
No
Park:
Epcot
Location:
Norway
Cuisine:
Norwegian
Menu Items:
Pastries, sandwiches, hot and cold drinks.
Dining Type:
Counter Service
Meal Options:
Lunch, Dinner, snack.
Prices:
Under US$14 per person

Food/Dining/Restaurant Details

Pastries, hot drinks and a little Norweigian on the side. This wonderful bakery welcomes visitors to taste the local flavours from across the waters. There is seating outside and inside.

Location Directions

In Norway of the World Showcase at Disney Epcot. From the entrance pass the large ball of Spaceship Earth and continue on to the World Showcase which surrounds the lagoon. Follow the path left around the lagoon till you reach the second section, which is Norway. This restaurant is located on the left side of the section.