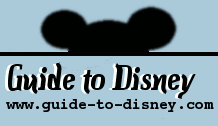 SPELMANNS GLEDJE

| | |
| --- | --- |
| Type: | Live Music Show |
| Park: | Epcot |
| Location: | Norway |
| Photo/Video Restrictions: | |

Entertainment Details

Travel north to Scandinavia and experience the sounds of festive folk music and dance. A unique mix of accordion, guitar, fiddle and recorder (flute) recreate classic dance from waltzes to polkas.

Location Directions

In Norway of the World Showcase at Disney Epcot. From the entrance pass the large ball of Spaceship Earth and continue on to the World Showcase which surrounds the lagoon. Follow the path left around the lagoon till you reach the second section, which is Norway. The entertainment is often just inside the entrance to this section.