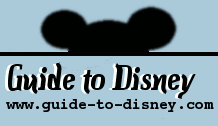 OrisiRisi

| | |
| --- | --- |
| Type: | Show |
| Park: | Epcot |
| Location: | Outpost (Africa) |
| When To Go: | See Show Times |
| Where To Sit: | With a Drum! |
| Photo/Video Restrictions: | |

Entertainment Details

The art of story telling takes on new heights as captivating African tales passed down from generations are told to the beat of drums. Sit down and take part as percussion instruments engage more than just your hands.

Location Directions

In the Africa themed area of the World Showcase at Disney Epcot. From the entrance pass the large ball of Spaceship Earth and continue on to the World Showcase which surrounds the lagoon. Follow the path left around the lagoon till you pass China and go over the bridge. The entertainment is next to the food outlet on the left.