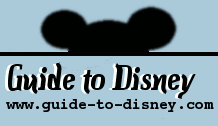 Bistro de Paris

| | |
| --- | --- |
| Disney Dining Plan: | No |
| Park: | Epcot |
| Location: | France |
| Cuisine: | French |
| Menu Items: | Traditional French Dining |
| Dining Type: | (Signature) Formal Dining Resturant |
| Meal Options: | Dinner: A la carte |
| Prices: | US$30 - US$50 per person |

Food/Dining/Restaurant Details

Enjoy a romantic meal in this gourmet restaurant, View Epcot from second story windows while sipping French wine.

Location Directions

In France at Disney Epcot. From the entrance go under Spaceship Earth and past the fountain till you reach the lagoon lake. Turn right and continue past Canada, United Kingdom and over the English Channel to France. This restaurant is located on the second floor and is reached by a back entrance.

Tips
For a full service meal at one of the many restaurants, make arrangements when you arrive at the Park at Guest Relations, at the desired restaurant or book in advance by calling 407-WDW-DINE (939-3463).