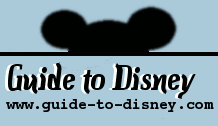 Monday, September 25, 2023
Impressions de France

Type:
Show
Park:
Disney Epcot
Location:
France
Duration:
18 Minutes
Photo/Video Restrictions:

HISTORY:

Experience France through film with panoramic views played to classical music at the Palais du Cinéma. Five Cinema screens provide a 200 degree view of landscapes around France. Travel through Brittany, Versailles, the towers of Mont-St.-Michel, and over the Alpine Mountainside.

LOCATION:

In France at Disney Epcot. From the entrance go under Spaceship Earth and past the fountain till you reach the lagoon lake. Turn right and continue past Canada, United Kingdom and over the English Channel to France. This attraction is straight ahead the entrance into the section.

ATTRACTION EXPERIENCE:

Guests exit though a replica Parisian marketplace, where they can find gifts, books, clothing and other souvenirs.