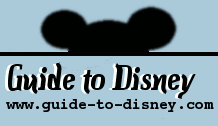 Victoria Gardens

| | |
| --- | --- |
| Type: | Garden |
| Park: | Epcot |
| Location: | Canada |
| When To Go: | Anytime |
| Duration: | As long as you like |
| Photo/Video Restrictions: | |

HISTORY:

Inpired by the spectacular Butchart Gardens of British Columbia these gardens are a reminder and reflection of horticulture as a work of art and a labour of love.

LOCATION:

In Canada at the World Showcase in Disney Epcot. From the entrance continue past Spaceship Earth and straight through to the World Showcase, turn right and continue to the first section. The garden is on the lower level of this section.

ATTRACTION EXPERIENCE:

This is a pleasant place to view both day and night. The arrangements are quite breathtaking. It is a shame there are not more paths through the garden, rather than just one around the outside.