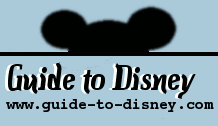 Saturday, September 30, 2023
O Canada

Type:
360 Cinema Film
Park:
Epcot
Location:
Canada
When To Go:
Anytime
Duration:
17 Minutes
Where To Sit:
At the back if you get dizzy
Photo/Video Restrictions:

HISTORY:

Discover Canada from the spectacular scenery of mountains and shores to the grandeur and vibrance of the city. A Circle Vision 360 film presentation which brings the audience into the film and experiencing the action.

LOCATION:

In Canada at the World Showcase in Disney Epcot. From the entrance continue past Spaceship Earth and straight through to the World Showcase, turn right and continue to the first section. Walk through the garden and down to this restaurant, which is under the main section.

ATTRACTION EXPERIENCE:

Watch breathtaking views of the Canadian landscape as well as images of people, places and events across Canada. Explore the heart of the country through images on 9 joined cinema screens. The film was updated to include Martin Short as guide and now includes film of a circus as well as photos of famous Canadian film/tv stars. There is no seating in this theater. It is standing room only.