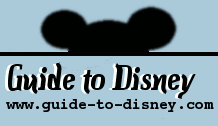 Thursday, November 30, 2023
Canadian Character Greet

Park:
Epcot
Location:
United Kingdom
Type:
Dedicated Themed Location
Characters:
Kenai and Koda
Photo/Video Restrictions:

CHARACTERS:

LOCATION:

In Canada of the World Showcase at Disney Epcot. From the entrance continue past Spaceship Earth and straight through to the World Showcase, turn right and continue to the first section.

GREET EXPERIENCE:

Meet some very friendly bears around the Kidcot fun Stop or around the section gardens, shops, etc.