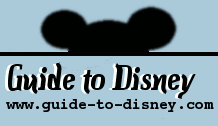 Nine Dragons Restaurant

Disney Dining Plan:
Yes
Park:
Epcot
Location:
China
Cuisine:
Chinese
Menu Items:
Spring Rolls, Hot and Sour Soup, Stir-fried chicken, pork, beef or Shrimp and vegetable dishes.
Dining Type:
Special and Unique Dining (250 Seats)
Meal Options:
Lunch, Dinner: A la Carte
Prices:
US$15 - US$29 per person

Food/Dining/Restaurant Details

Dine surrounded by the splender of China with wood carved figures and chinese lanterns. Enjoy a range of Cantonese, Mongolian, Szechuan, Hunan and Kiangche style dishes.

Location Directions

In China at the World Showcase in Epcot. From the entrance continue past Spaceship Earth and straight through to the World Showcase, turn left and continue along the path, pass Mexico and then Norway. Next will be China. Turn off at the first left and you will see the restaurant on your left.

Tips
For a full service meal at one of the many restaurants, make arrangements when you arrive at the Park at Guest Relations, at the desired restaurant or book in advance by calling 407-WDW-DINE (939-3463).