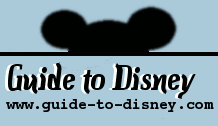 Monday, September 25, 2023
Reflections of China

Type:
Film
Park:
Epcot
Location:
China
When To Go:
Anytime
Duration:
20 Minutes

HISTORY:

Enjoy the 360 circle vision film presentation "Reflections of China". A brief look into the past and present of the Chinese people.

LOCATION:

In China at the World Showcase in Epcot. From the entrance continue past Spaceship Earth and straight through to the World Showcase, turn left and continue along the path, pass Mexico and then Norway. Next will be China. Turn off at the first left and continue towards the main building and entrance.

ATTRACTION EXPERIENCE:

A large circle theatre with screens along the walls show visitors scenes from across China. Visitors stand between railings and during busy times it can be a bit cramped and where your space begins and someone else's ends is hard to hold on to. Good views no matter where you are as the screens are positioned very high on the walls. During less busy times visitors can sit on the floor and smaller push chairs/prams will be allowed inside. Some visitors may find the fly over scenes a little nauseating.