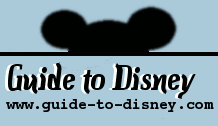 Saturday, September 30, 2023
Katsura Grill

Food/Dining/Restaurant Details

A quick service restaurant inspired by the strolling gardens at the historic Katsura Imperial Villa outside Kyoto, Japan. Menu will feature Okonomiyaki, a traditional Japanese pancake topped with veggies and a tangy sauce said to be crispy on the outside and soft on the inside. Also new is a crispy, panko breaded chicken sandwich and a cold ramen noodle dish with shredded crab stick in a sweet soy dressing.

Location Directions

In Japan at the World Showcase in Epcot. From the entrance continue past Spaceship Earth and straight through to the World Showcase, turn left or right and continue right around to the opposite side, where the section is located.