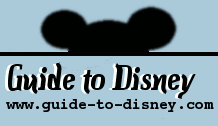 Saturday, September 30, 2023
Tin Toy Stories

Type:
Exhibition
Park:
Epcot
Location:
Japan
When To Go:
Anytime
Duration:
As long as you like
Photo/Video Restrictions:

HISTORY:

A wonderful little exhibition of tin toys, which were popular in the 1950's and 1960's. Japanese toymakers soon went with the trend and soon were producing the popular toys in a range of styles and themes.

The toys were lend by Japan's Tin Toy Master Teruhisa Kitahara. He has the greatest collection of tin toys. His Seven museums around Japan hold nearly 50,000 tin toys, many are vintage and rare.

LOCATION:

In Japan at the World Showcase in Epcot. From the entrance continue past Spaceship Earth and straight through to the World Showcase, turn left or right and continue right around to the opposite side, where the section is located.

ATTRACTION EXPERIENCE:

This is a great way to escape the heat and catch some culture. Back in time to the tin toy era. Check out the rockets, robots and even a few Disney classics ... all made of tin and many with a wind up feature. Sadly the exhibites are completely behind windows, so there is little to no real contact or examination of the exhibits.

During non-busy periods prams and strollers are allowed inside, where there are benches and even a kidcot fun stop.