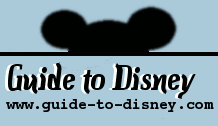 Thursday, November 30, 2023
American Adventure

Type:
Show
Park:
Epcot
Location:
USA
When To Go:
Anytime
Photo/Video Restrictions:

HISTORY:

Celebrate America at the majestic Colonial-style structure that houses the inspirational The American Adventure theatrical show, the thrilling Hall of Flags, and a stunning, acoustically pure rotunda home to the Voices of Liberty. Enjoy the rousing entertainment of the Spirit of America Fife & Drums Corp and the star-spangled line-up at the America Gardens Theatre on the pavilion's magnificent grounds. And if you're hungry, you can't beat the true American tastes at the Liberty Inn.

LOCATION:

In America at the World Showcase in Epcot. From the entrance continue under the large ball of Spaceship Earth and straight pass the fountain to the lagoon of the World Showcase, turn left or right and continue right around to the opposite side, where the section is located. This attraction is in the large white building, through the main doors.

ATTRACTION EXPERIENCE:

A wonderful stage show using audio-animatronics to guide visitors through over 200 years of American history. Key events in history are shown from war, depression and the rise of industry to the present day. Mark Twain and Benjamin Franklin will be your guide as they start off with the Pilgrims who settled in the new land. Then onto the Boston Tea Party which followed with the Declaration of Independence and the War of Independence. Moving on through time to the Civil war and Immigration to the USA from around the World. Indian revolts, vote for women and the creation the great national parks follow. Two world wars are summed up and the presentation concludes with the historic space walk.