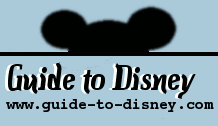 Thursday, November 30, 2023
Disney's Internet Zone

Type:
Demonstration and Participation
Park:
Epcot
Location:
Innoventions East
When To Go:
Anytime
Duration:
As long as you like
Photo/Video Restrictions:

HISTORY:

Computer game fun for family. Kids can explore with little terminals around tables at Mouse House Jr. Big kids can join in a game of virtual tag playing as a classic disney character.

LOCATION:

In Innoventions East at Disney Epcot. From the entrance go under the ball of Spaceship Earth and continue towards the fountain. Turn right and enter the building. This attraction is at the far end of the building. Follow the path around till you see the section on your left.

ATTRACTION EXPERIENCE:

There are many little stations with games. Small children will find their are just the right height, though older kids might think the games are a little primative.