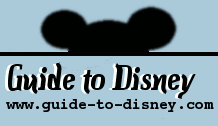 Fantastic Plastic Works

Type:
Demonstration and Participation
Park:
Epcot
Location:
Innoventions East
When To Go:
Anytime
Photo/Video Restrictions:

HISTORY:

Discover the wonderful world of plastics. Learn how many different types of plastics there are as well as how they are designed and made into the useful products we use everyday. At the end of the tour every visitors gets to make their own plastic toy to take home.

LOCATION:

In Innoventions East at Disney Epcot. From the entrance go under the ball of Spaceship Earth and continue towards the fountain. Turn right and enter the building. This attraction is near the far end of the building. Follow the path around till you see the section on your right.

ATTRACTION EXPERIENCE:

This is a very interesting attraction as long as you can manage the long wait between demonstrations as well as a pretty long talk before going through to play an interaction video game. The best part is the making of a good sized plastic Robot. There are lot of different coloured part to pick from and visitors can watch the parts being made by a machine behind a clear screen. This attraction is great for older kids, who can manage the pre play bits, though can be a little hard on on little ones.