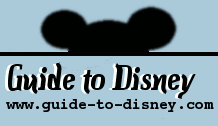 Where's the Fire?

Type:
Interactive Show
Park:
Epcot
Location:
Innoventions West
When To Go:
Anytime
Presented By:
Liberty Mutual
Photo/Video Restrictions:

HISTORY:

Learn how to protect yourself, family and home from fires. Interact with a screen in different rooms of the home to learn about the hazards of fires and how they can be prevented.

There is a seperate little house called Play it safe. There kids can learn how to be safe at home. Stop, Drop and ROLL!

Check out the full size fire engine complete with buttons to push and levers to pull. There is also a display of fire department emblems.

Become a Fire Chief by answering questions at the "Burning Questions" game terminal. You too can be a fire fighter!

LOCATION:

In Innoventions West at Disney Epcot. From the entrance go under the ball of Spaceship Earth and continue towards the fountain. Turn left and enter the building. This attraction is near the center of the building. This attraction is just inside the entrance.

ATTRACTION EXPERIENCE:

Learning about fire prevention can be fun. Families can tour the house together for a real fire prevention eye opener. Younger kids will love the Play it Safe House, where they can show off their fire knowledge. The Burning Questions game will challenge visitors to gain fire station rank.