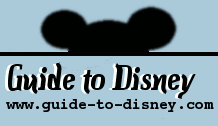 Monday, September 25, 2023
The Great American Farm

Type:
Interactive Exhibits
Park:
Epcot
Location:
Innoventions West
When To Go:
Anytime
Duration:
As long as you like
Presented By:
American Farm Bureau
Photo/Video Restrictions:

HISTORY:

Family fun in this interactive exhibition. Learn more about the food that goes on your table. Play the Great American Pizza Game, crawl through the Bug Tunnel or look inside the Look Closer viewing windows for some interesting surprises.

LOCATION:

In Innoventions West of Future World at Disney Epcot. From the entrance go under the ball of Spaceship Earth and continue towards the fountain. Turn left and enter the building. Turn left and continue along this path till you see the attraction on the right side near Rockin Robots.

ATTRACTION EXPERIENCE:

An interactive exhibit based on farming and food. Younger kids will love to crawl through the bug tunnel and see how ants build their homes under the ground. Kids also will love commanding a tv dog to sit, speak or beg on voice commands through a small viewing hole.