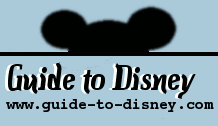 Monday, September 25, 2023
Enviromentality Corner

Type:
Demonstration and Participation
Park:
Epcot
Location:
Innoventions East
When To Go:
Anytime
Duration:
10 Minutes
Photo/Video Restrictions:

HISTORY:

Play in the woods while learning how to perserve the enviroment. There is an interactive papermaking area, where visitors can make their own piece of paper and learn more about the ancient art form that is so simple and yet changed the world!

LOCATION:

In Innoventions East at Disney Epcot. From the entrance go under the ball of Spaceship Earth and continue towards the fountain. Turn right and enter the building. This attraction is at the far end of the building. Follow the path around till you see the section on your right.

ATTRACTION EXPERIENCE:

This is a great attraction, which really lets kids of all ages get involved and make something interesting to take home with them. There is an area to stamp a picture of Jiminy Cricket on your paper as well as tables to colour it.