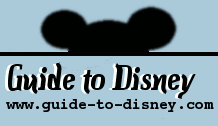 Segway Central

Type:
Demonstation
Park:
Epcot
Location:
Innoventions West
Restrictions:
Weight and Health Restrictions to ride on a Segway
When To Go:
First thing in the morning
Duration:
35 Minutes (Pre Show Inc)
Presented By:
Segway
Photo/Video Restrictions:

HISTORY:

Experience a Segway Personal Transporter (PT) for yourself at this innoventions section. The self-balancing Personal Transporter developed by Segway uses some very advanced technology with gyroscopes and tilt sensors to emulate human balance. When a riding person leans slightly forward, the Segway PT moves forward. When they leaning back, the Segway PT moves back. Riders can travel up to 12.5 mph for a distance of up to 24 miles on a single charge. Get on board and give it a try yourself!

LOCATION:

In Innoventions West at Disney Epcot. From the entrance go under the ball of Spaceship Earth and continue towards the fountain. Turn left and enter the building. This attraction is near the center of the building. Follow the path around till you see the section.

ATTRACTION EXPERIENCE:

This is a very popular attraction as visitors get to ride a Segway PT at no cost. There are some health and weight restrictions as well as an information/sales video to watch before you ride. Of course all this is worth it and soon you will be steering along a basic cone course for about two minutes. Do not miss it!