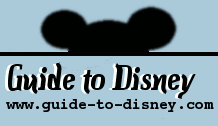 Saturday, September 30, 2023
Test Track, Inside Track Discovery Center

Type:
Walk Through Exhibition
Park:
Epcot
Location:
Test Track
When To Go:
Anytime
Duration:
As long as you like
Photo/Video Restrictions:

HISTORY:

General Motors display of cars, trucks and other special vehicles. Sit inside some of the show vehicles, others simply have sign boards. There is an enquiry desk and a show.

LOCATION:

Test Track in Future World in Disney Epcot. From the entrance pass under the big ball of Spaceship Earth and take the first left before the Fountain and pass under the buildings of Innoventions. Turn right and the building is straight ahead. Go through the Fastpass distribution area and move to the side of the building where the shop is. This attraction is on the far side of the shop. Visitors who are going on Test Track will end up in this attraction once they exit the ride.

ATTRACTION EXPERIENCE:

Interesting way to get up close to some interesting vehicles like the Hummer. Learn more about how cars work and the innovations manufacturing has made over time. Might be a little boring for younger kids, but at least there is a lot of room to run around!