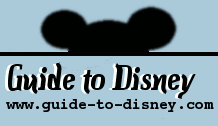 Test Track Kidcot Fun Stop

Park:
Epcot
Location:
Test Track
When To Go:
Anytime
Duration:
As long as you like
Presented By:
FamilyFun
Photo/Video Restrictions:

DETAILS:

Kids can sit down and colour a motor related cutout all under the watchful eye of a helper or two! Great fun for kids of all ages, but especially ones that have missed out on the Test Track ride.

LOCATION:

Test Track in Future World in Disney Epcot. From the entrance pass under the big ball of Spaceship Earth and take the first left before the Fountain and pass under the buildings of Innoventions. Turn right and the building is straight ahead. Turn right and pass by the Fastpass distribution point and on to the exit of the ride on the left. The kidcot point is inside the shop.