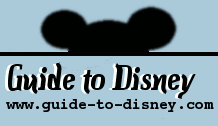 Advanced Training Labs

Type:
Interactive Play Area
Park:
Epcot
Location:
Mission Space
When To Go:
Anytime
Duration:
As much as you want to spend.
Presented By:
Hewlett-Packard
Photo/Video Restrictions:

HISTORY:

After your flight trainning rocket launch pass through to the Advance Training Lab and refine your skills.

Space Base:

A space play area for young children to climb and explore.

Expedition Mars:

-- A hand controlled video game, which has you on the hunt for other astronauts on the surface of Mars.

Postcards from Space:

Create a space souvenir of your and email it to friends, family, or even yourself!

Space Race:

It is a race for space as two teams try to send a rocket to Mars and back to Earth. Each team is made of of Astronuts and Control personnel. Around 60 people can play this game at once!

LOCATION:

In Mission Space at Future World in Disney Epcot. From the entrance pass under the big ball of Spaceship Earth and take the first left before the Fountain and pass under the buildings of Innoventions. The building is straight ahead. Entrance to this attraction is just on the left side.

ATTRACTION EXPERIENCE:

There is a lot to do here and it is a great place for visitors who do not want to experience a launch into space or are too young. While waiting to meet up with your party sent a funny post card or set younger kids loose in the play area. There is also plenty of shopping to be had!