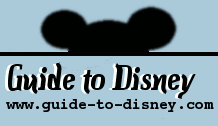 Saturday, December 9, 2023
Imagination Figments Place Character Greet

Type:
Charater Greeting Area
Park:
Epcot
Location:
Imagination
Photo/Video Restrictions:

CHARACTERS:

LOCATION:

In Imagination at Future World in Disney Epcot. From the entrance pass under the big ball of Spaceship Earth and take the first right before the Fountain and pass under the buildings of Innoventions. The Land is straight ahead; at its sign turn left and continues to the glass pyramids. This character greet is on the right side of the building up the ramped walkway.

GREET EXPERIENCE:

Meet and greet Future World's favourite dragon ... the large, purple Figment. If you were lucky enough to meet Figment before the closure of this greet. Consider yourself a very lucky person. Figment we will miss you!