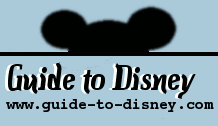 Monday, September 25, 2023
Spaceship Earth

Type:
Track Ride
Park:
Epcot
Location:
Future World
When To Go:
At the end of the day
Duration:
16 Minutes
Opened:
1982
Where To Sit:
Anywhere
Type of Restraint:
No Restraint
Number of Seats:
4 per vehicle
Presented By:
Bell System: 1982 - 1984, AT&T 1984 - 2003, NO SPONSOR 2003 - 2005, Siemens 2006 - present
Photo/Video Restrictions:

HISTORY:

Enter a world of communication ... from the start to the possible future. Step into your own time machine and travel through key events from the past which would change the world forever.

This amazing ride is held the key landmark of Epcot. The large geosphere is around 55 metres (180 feet) tall and is a sight not to be missed on the outside as well as the inside.

LOCATION:

In Future World at Disney Epcot. From the Entrance head for the large silver ball.

ATTRACTION EXPERIENCE:

Start with the cavemen and travel through Greece and Rome from the high points like the invention of the printing press to the low points like the dark ages. At the top of the ball is a wonderful night sky effect before your time machine turns you backwards and heads off to the future!