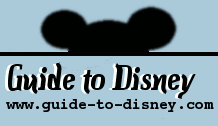 Saturday, September 30, 2023
Project Tomorrow

Type:
Interactive Exhibits
Park:
Epcot
Location:
Spaceship Earth
When To Go:
Anytime
Duration:
As long as you like
Presented By:
Siemens
Photo/Video Restrictions:

HISTORY:

This interactive exhibition area is the exit for the ride Spaceship Earth. It includes a variety of ideas and technologies Siemens is developing. for all ages.

There is an illuminated globe measuring 20 feet in diameter. It is an ever changing world of inspirational images that invite visitors to imagine the wonders of tomorrow.

The Body Builder is a 3-D game that enables users to assemble a digital human body, simulating the Siemens technology developed to perform remote surgeries.

The Super Driver is a driving simulation video game that showcases motor vehicle accident and avoidance systems developed by Siemens.

Innervision is a view into the future of medical diagnostics in the home.

Power City is a game that demonstrates how to manage power in a growing city.

LOCATION:

In Future World at Disney Epcot. From the Entrance head for the large silver ball. This attraction is at the exit point of the ride or you can enter through doors on the side without riding Spaceship Earth.

ATTRACTION EXPERIENCE:

Great fun. The Super Driver games are amusing fun for everyone. Even small kids will like controlling the wheel and making the car go. Found the room pretty dark overall, but otherwise the displays and signs were bright and easy to read.