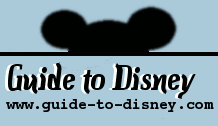 Turtle Talk with Crush

Type:
Show
Park:
Epcot
Location:
The Living Seas
When To Go:
First thing in the morning or before the park closes
Duration:
10 Minutes
Where To Sit:
Close to the Tank

HISTORY:

Imagine a talking animated turtle and add some Disney magic and you get, Crush, the sea turtle from "Finding Nemo" who can stop in the middle of his talk to chat with the audience!

Crush visits with guests through his digital 3D under the sea world. The `152 year old turtle recognises guests and can ask them questions and answer them. This amazing interaction between animation and the human world is a unique experience.

This attraction represents Imagineering's latest foray into real-time animation. Using digital projection and sophisticated, voice-activated animation, Imagineers created a new way for Disney guests to talk with this personality-rich character.

The new show began as a prototype in the Research and Development labs of Walt Disney Imagineering in California back in 2003. The challenge was to give guests a way to personally interact with Crush from his animated, undersea world.

LOCATION:

In the Living Seas of Future World at Disney Epcot. From the Entrance continue past Spaceship Earth and turn right after innoventions, but before the fountain. Continue till you pass under the building overhang and then turn first right and continue till you see the blue building of the Living Seas. Go around the left side of the building to the doors hidden around a bend. The attraction is on the lower level.

ATTRACTION EXPERIENCE:

Children love this wonderful show and they get the prime seats right up front. It is a one of a kind LIVE shows with loads of laughs and fun for all ages.